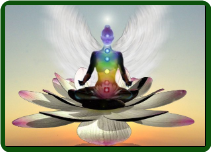 Click to enlarge image(s)
Saturday, December 3rd, 9 a.m. - 12 p.m.

Offered by well-trained volunteer practitioners and/or Reiki Masters, we've made Reiki clinic prices affordable to everyone.

The reiki clinic is held every other month as an affordable way for you to bask in the benefits of reiki.

Come play!
Reiki promotes an uplifting, relaxing experience. It alleviates pain and helps you connect body, mind and spirit.
Reiki practitioners will joyfully share reiki with as many people as possible, in playful, loving and supportive ways. Sessions last for about 40 minutes each. We will be able to offer 4 simultaneous sessions in a calming atmosphere.
We cherish the idea of being of service to our community, to make reiki available to everyone, and help reiki practitioners feel plugged into the aliveness of reiki practice and service.
Schedule an appointment at least a week before the event. You might not find spots available after that date. No drop ins. Call (239) 948-9444
---
Experience Reiki and its benefits for a fraction of its cost!
Clinics recur every other month.

Eyes Wide Open is dedicated to help people heal their lives at the physical, mental and spiritual levels.

Reiki is one of our specialties. It's a completely natural method that we owe to a Japanese monk, Mikao Usui, and that is passed from master to student through "an attunement," in a full day class.

In a reiki session, a reiki practitioner becomes a channel of universal energy, which is intelligent and helps your body "reboot," to restore balance and enhance your inner healer.

If you're dealing with a chronic condition, with pain or limitation, anxiety or stress, reiki will relax you deeply, quiet your mind, alleviate pain, complementing any treatment you're following.

There are no contraindications for the use of Reiki.

A Reiki practitioner does not manipulate your energy; universal energy will naturally flow from the practitioner to your body (and exactly to that part of your body that needs it the most).

Research has shown that Reiki helps in the following conditions

* Stress Relief
* Emotional Balance
* Insomnia
* Headache
* Fatigue

Reiki complements conventional therapies for most illnesses, including:

* Cancer Treatment and Recovery (people rerport less side effects from chemo and radio; better sleep)
* Cardiovascular disease
* Diabetes
* High Blood Pressure
* Chronic Pain, muscle tension
* End of Life/Palliative Care
* Depression and Anxiety

While usually a Reiki session ranges from $55 to $75, our volunteers offer Reiki for free during our Reiki Clinics. Four volunteers work simultaneously from 9 a.m. to 12 p.m. The Eyes Wide Open center charges only $11 per person to help us offset costs like laundry, volunteer's lunch, A/C, etc.

It's necessary to make an appointment, since drop-ins will most likely find there is nobody available to treat them.

Call (239) 948-9444 for more information or to make an appointment.