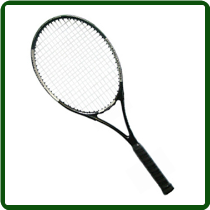 Click to enlarge image(s)
JAN 17 & 19, 2012 - Two Session Workshop—Amrit Yoga for Tennis Players with Peggy Sealfon


At EYES WIDE OPEN CENTER - 9200 Bonita Beach RD Suite 204. - Bonita Springs, FL.
$35 both days.

Learn how to enter the "zone" to unify mind and body; Build strength and stamina, and balance the body for better fitness. Step out of self-defeating behaviors for improved performance, health and fitness benefits. Experience techniques that can be used in your own daily training to feel better; look better and perform optimally in your sport and in your life!
CALL FOR MORE INFO: (239) 948-9444 - Seating is limited.